Want to find out what RealtyEVO can do for your business?
Request A Demo
What makes RealtyEVO your best choice

End User Designed Websites
Utilizing customizable blocks, we offer the Broker/Agent the ability to customize and create a website that is truly their own.

Lead Capture and Management
By using our simple tool, you can capture leads as they contact you or you can add them later then use the content for tracking purposes.

Agent Management
Brokers or Team Leaders can manage their agents from one location and allow them to update their information and activity as it changes.

Property Landing Page
Display preferred properties on your website with our easy to use property landing pages.

Transaction management
RealtyEVO's Transaction Management solution allows you to timeline and track activity and link activity to related documents.

Integrated Web Mail
Add your email provider's SMTP credentials to your RealtyEVO admin panel, then view and respond to emails within your dashboard.
Smart Web Pop-ups
Allows you to add smart pop-ups with enterprise level features to capture leads in the best possible way.
Exit Intent Technology

Time Delay

Show Only On Certain Pages

Easily Edit The Design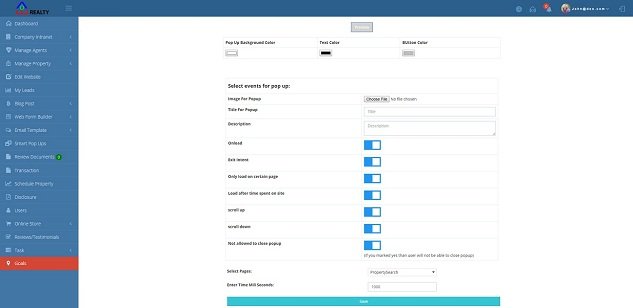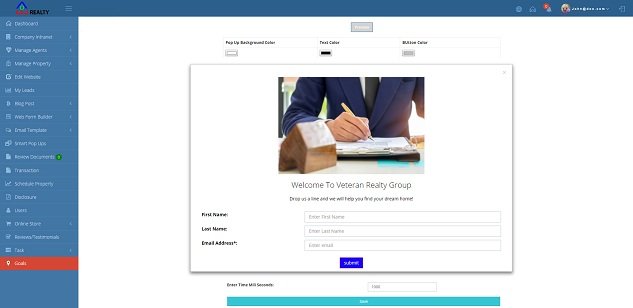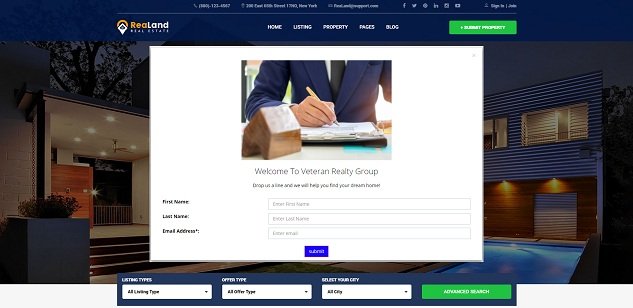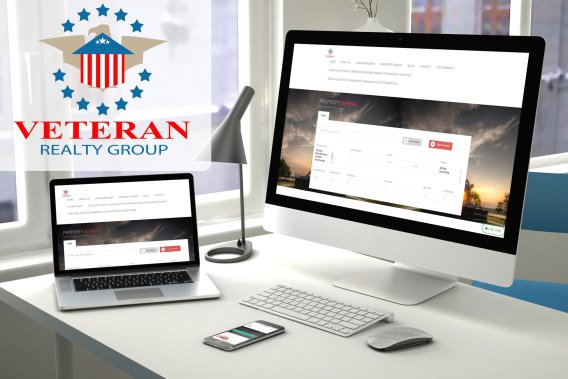 RealtyEvo provides our brokerage and agent websites, manages our online presence, tracks our deals and helps us manage our leads through their easy to use dashboard! Having a one stop location for all of our brokerage management helps us focus on our customers and grow our business.
---
Tom Whitmore,
Managing Partner/ Broker of Veteran Realty Group
RealtyEVO VS The "Other Guys"
RealtyEVO was built with you in mind. The entire RealtyEVO system was built to provide Realtors with every possible tool you would ever need to run a successful business plus even more. Below is just a few of the features that sets us apart from our competitors.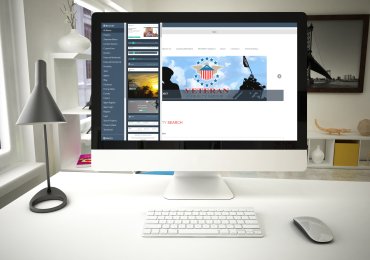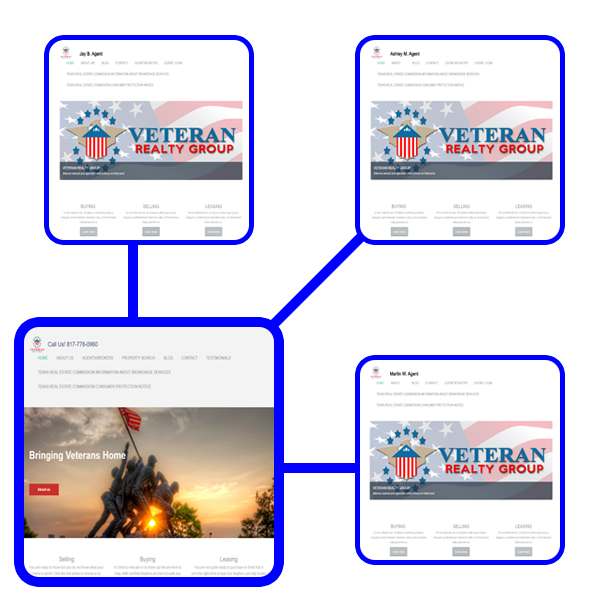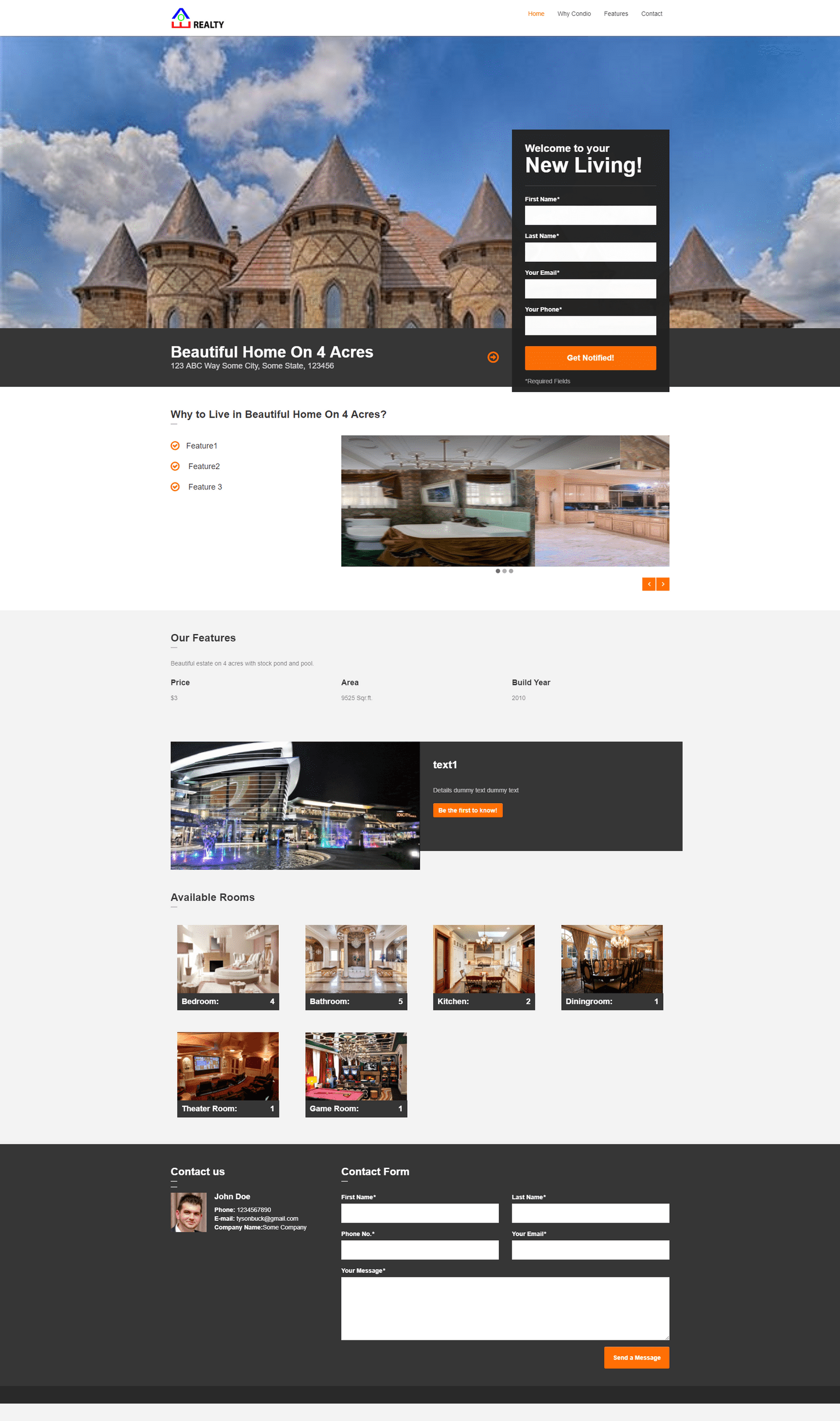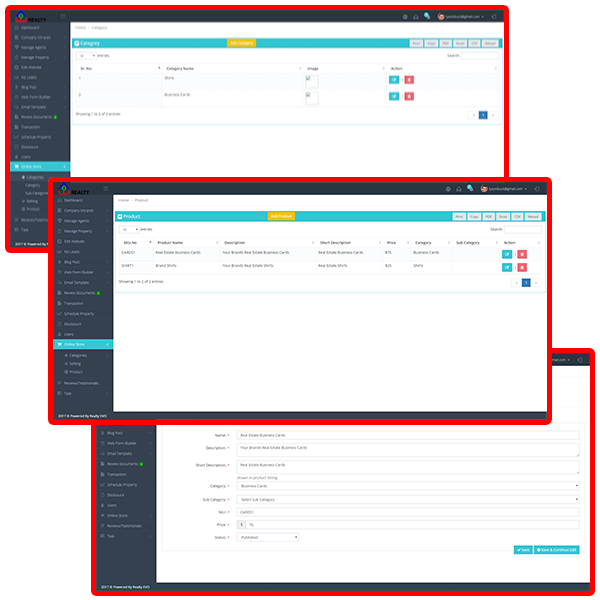 Contact

RealtyEVO for answers to your questions.

How are leads tracked? What is the uptime for the system? If I am a Broker, can I track goals set for Agents?

Here are answers to the most common questions from our customers.
Can my agents have there own websites?

Yes, as a brokerage on RealtyEVO you have the ability to offer your agents their own websites, either on a subdomain of your domain or on their own domain. You as a Broker also have the option to charge your agents for their websites with our integrated payment gateway.

What is the difference between the two plans?

Broker plans allow you to be able to have multiple agents. Commercial plans gives you the tools needed for property management. Agent Plans are for single accounts.

How many agents am I allowed under the Broker Plan?

Broker and Commercial Plans are priced on a per user basis up to 35 agents. If you require more than 35 agents you may contact our broker success team for a custom quote.

Can I suggest a new feature?

Yes we definitly welcome any suggestion. Go to the "Contact" panel and give us a brief description of your suggestion and we will contact you back to discuss your suggestion in detail.